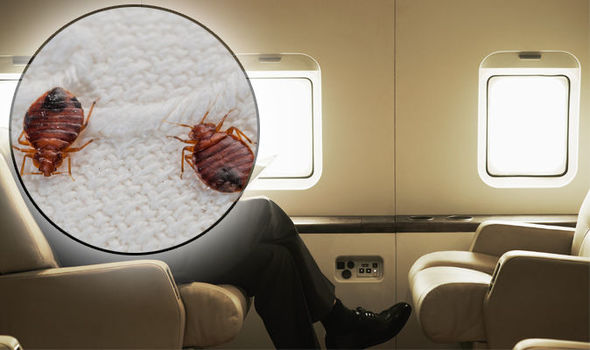 1. Nervous passengers. I handled a case defending a European airline that routinely played pop music to greet its passengers as they boarded the aircraft. Unbeknown to a passenger with a fear of flying, the airline in question (inadvertently) was playing 'killing me softly' by The Fugees as she made her way to her seat. Needless to say, this did not go down well with the passenger who brought proceedings against the airline, only to lose her case as the applicable air law convention does not compensate passengers for a mild psychiatric episode in the absence of any physical injury.
2. Insect bites – in particular spiders and scorpions. These claims are increasingly common, particularly in the US. Allegations made against the airlines typically include a suggestion that the airline failed to maintain a safe environment for its passengers, owing them a duty of care. Being bitten by an insect amounts to a breach of that duty. Bed bugs are another source of controversy, especially where the airline is marketing a sleeper-type suite in a premium cabin.
3.            Turbulence claims. An airline is strictly liable for proven passenger damages up to 128,821 SDR's (so, roughly USD 177,000 in real money). This means that a passenger does not necessarily have to establish that the airline was at fault, and it is a little-known fact that an airline will often pay out for this type of event. Injuries sustained in serious turbulence incidents can include broken bones and head injuries, requiring hospital treatment on arrival.
4. Visa irregularities. I handled a case involving a passenger who travelled on a 12-hour flight to Johannesburg, but was denied entry to South Africa and had to return home on the same aircraft she had arrived on. The check-in assistant at the departure airport failed to spot that the passenger did not have a spare blank page on her passport large enough to accommodate the South African entry visa. Needless to say, this did not go down well with the passenger who had purchased a return business class ticket!
5. Being used by a hostile state as a human shield. I helped to defend a major European airline that was caught up in the Iraqi invasion of Kuwait in 1990. An allegation was made by a group of passengers that the airline had deliberately delayed the flight's departure and flew into a war zone in order place a squadron of specialist troops into Kuwait. Ultimately the claim was defended on the basis that there was no 'accident' in the strict sense as defined by the applicable air law convention. Also, most of the passengers were complaining of psychiatric conditions only, and in most cases physical injuries were absent.
6. Obese fellow passengers. Funny, but it's true. There have been a number of claims brought against airlines by passengers who have suffered injury caused by the 'encroachment' or 'spillover' from those sat immediately next to them. Passengers affected in this way need to establish that being sat next to an obese fellow passenger amounted to an 'unusual or unexpected' event.